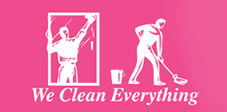 Residential Cleaning Services
Vancouver, Portland, West Linn, Lake Oswego, and beyond.
Buildings
Offices
Doctors
Dentists

Clinics
Schools
Churches
Industrial Plants

Dealerships
Restaurants
Homes
Apartments

Condos
Construction and
Moveout Cleaning
Types of Services
Janitorial Services
Maid Services
Strip & Wax Hard Floor Surfaces

Auto Scrub & Buff Hard Floor Surfaces
CSteam Carpet Cleaning
Pressure Washing

Window Cleaning, Interior & Exterior
Roof & Gutter Cleaning
Air Duct Cleaning (Roto Brush System)
RESIDENTIAL CLEANING SCHEDULE
We customize to your specific needs. Below is an outline of our general cleaning schedule:
Kitchen:
Clean all cabinets, knobs, fixtures, counter tops (move all items), stove top & microwave (clean inside), clean all exterior appliances, wash dishes and load and start dishwasher, scrub and disinfect sinks, vacuum and wash all floors, remove all garbage and recycle and put in proper dispensers (outside as directed).
Bathrooms:
Shower & bathtub, remove all items, scrub all surfaces, rinse and disinfect return all items (cleaned). toilet, scrub inside and yes under the rim, disinfect entire toilet, yes under and behind. Vanities, scrub sinks and wash all surfaces including the mirror and disinfect all surfaces in the bathroom, vacuum and wash floors.
General Cleaning:
Dust and clean, all furniture, picture frames, personal items, lamps, electronics, remove spider webs, window sills, blinds, vacuuming all sofas and removing cushions to vacuum under and vacuum cushions and returning the cushions and tidy up all spaces. Vacuum and wash all floors.
Speciality Cleaning:
Laundry and ironing services available, bed linens changed and/or made up. Depending upon the frequency of service i.e. once a week or once a month, we rotate items of deep cleaning, one visit everything eight feet and higher is cleaned, the next visit all baseboards and moveable furniture, clean under shall be done, we can accommodate any specific need(s). We can clean interior of cabinets, hutches, dressers and garages, etc, or anything that needs particular attention.
We use only green cleaning products.